Telesales:
01782 478707
Monday to Friday
9.30am - 5pm

British Made Products!
Purchase Orders
We accept Purchase Orders from Charities, Government Depts., Health Authorities, Schools, Colleges, Universities and Limited Companies with approved trade accounts. Simply Email your orders to:-





Numatic
HEPA-FLO Disposable for Henry and Numatic Vacuum Cleaners

Henry and Homecare Vacuum Cleaner Accessories and Spares
Numatic Accessories and Spares for all Numatic Domestic and Commercial Vacuum Cleaners, including Henry range.

Cannot find the Accessory or Spare Part? -
Use our Spare Parts Enquiry form
Spares/Accessories Dept:
01782 478707
Other Numatic Products
please select:-
Numatic Hurricane HFM1523 Floor Polisher
Numatic NuSpeed Foldaway Floor Polisher
Numatic Twintec Electric and Battery Operated Scrubber Driers
Numatic Versaclean Cleaning Trolleys
We accept all major credit cards Visa and MasterCard



Have up to 30 days credit with Klarna
******
New Company Accounts Welcome!

Welcome to Numatic Domestic, Commercial and Numatic Vacuum Cleaners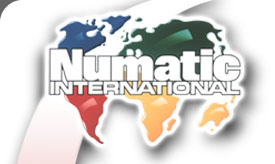 Chemiclean Products are main distributors of the full range of "Henry" Vacuum Cleaners, Numatic Commercial & Industrial Vacuum Cleaners, Blowers, Wet & Dry Vacuum Cleaners, "George" Carpet Cleaner and Numatic Commercial Carpet Cleaners.
We are ideally located at our factory in Birmingham, West Midlands to provide a 24/48 hour delivery service to anywhere in the UK mainland for most new cleaners, disposable bags and spares. Also, we deliver to the Channel Islands, Isle of Wight, Ireland, Isle of Man and the Orkneys
Free UK Mainland delivery excluding Scottish Highlands for orders over £45.00 excluding VAT. Reduced Carriage Rates for UK Offshore Islands, Northern Ireland, Channel Islands and Rep. of Ireland
Numatic Range of Hi-Flo Domestic Vacuum Cleaners
Please select from our Vacuum Cleaner Range:-
Numatic Range of Commericial & Industrial Vacuum Cleaners
Commercial Cleanroom Vacuum Cleaners for Computer Rooms, Hospitals and Clinics etc.

Please select from our HEPA filter Vacuum Cleaner Range:-

| | |
| --- | --- |
| | PPH 320 Vacuum Cleaner with HEPA filter complete with Stainless Steel tool kit. Class H13. Low-cost HEPA filter vacuum cleaner!!! |
| | CRQ370 Clean Room Vacuum Cleaners for "dust sensitive areas" for Computer Rooms, Class: Clean Room 100 |
| | MFQ 370 Vacuum Cleaners with Microfilters for "dust sensitive areas" for Hospital Theatres, Asthma suffers and other respiratory conditions. |










.






Commercial Vacuum Cleaners for Offices, Computer Rooms and Contract Cleaning




Please Please select from our Commercial Vacuum Cleaner Range:-

Industrial Vacuum Cleaners for Toxic and Non-Toxic Dusts

Please select from our Industrial and Hazardous Dust Range:-

Numatic Range of Wet and Dry Vacuum Cleaners
Please select from our Domestic and Industrial Wet & Dry Vacuum Cleaner Range :-

Numatic Range of Carpet Cleaners

Please select from our Domestic and Industrial Carpet Cleaner Range:-