Numatic Spare Parts
Enquiry Page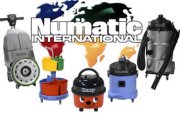 Telephone No: 0121-523 8833 or 0121-523 8844



International: +44 121-523 8833 or Skype: chemiclean-uk



Monday to Friday 9am to 6pm

As Main Numatic Distributors, we stock a wide range spare parts and accessories, enabling us provide a prompt quotation and delivery service for over 7,000 parts. We can provide, switches, motors, carbon brushes, filters, cables, handles, hoses, castors and wheels etc. etc. etc. Parts List and Exploded Drawings are available for Numatic Domestic, Commercial and Industrial Vacuum Cleaners, Floor Scrubbers and Twintec Floor Scrubbers/Driers. Please fill in enquiry form below or telephone us.
Note: Fields marked with an * must be completed.

Quality and Service with a Smile!!!