Telephone Orderline:
0121-523 8833
0121-523 8844
Monday to Friday
9am - 5pm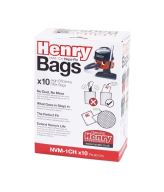 Our Price
£22.00 + VAT

Smaller Brush 280mm for removing Pet Hairs
15.00 + VAT
Spares Dept
Cannot find Accessory or Spare part?
Telephone No.
0121-523 8833
0121-523 8844
We accept all major credit cards Visa, MasterCard, Maestro and Solo.
New Company Accounts Welcome!

Accredited Website
Welcome to the Numatic Range of Vacuum Cleaner Accessories and Spares

We stock Vacuum Cleaner Bags, Hoses, Floor Nozzles, Upholstery Nozzles - Just check out our wide range of accessories for the popular Numatic Machines. We have access to over 7,000 spare parts and accessories, including switches, carbon brushes, cables, motors, filters etc.
A friendly company who cares about its customers. We provide a free 24/28 hour delivery on all orders to anywhere on the UK mainland, (subject to stock availability). We also deliver to the Channel Islands, Isle of Wight, Ireland, Isle of Man, The Orkneys and Europe in 3 - 5 days.
Accessories and Disposable Bags for every model of Vacuum Cleaner
"

Henry

"and "Hetty"

Vacuum Cleaner - Accessories and Disposable Dust Bags

"Henry Xtra" Vacuum Cleaner - Accessories and Disposable Bags
"Charles" Wet and Dry Vacuum Cleaner Accessories and Disposable Bags
"George" Carpet Cleaner Accessories and Disposable Bags
Cleantec Range CTT-370, CTT-470, CTD 570-2 (CTD-572) & CTD 900-2 (CTD-902) Carpet Cleaners
HZQ-200, HZQ-370, HZ-570, HZ-900 Vacuum Cleaner Range
HZDQ-570, HZDQ-900 Dual MotorVacuum Cleaner Range
"James", NQS-250B, NQS-350B, NRV240, NRV370, PSP180-2, PSP240-2 and PSP 370-2
NVQ-200 and NVQ-370 Vacuum Cleaner Range
NVQ-570, NVDQ-572, NVQ-900 and NVDQ-902 Vacuum Cleaner Range
RSV-130, RSV-130M, RSV-130T and RSV-200 "Ruc Sac" Vacuum Cleaner Range
WV370, WV380 and WV470 wet and dry vacuum cleaner range
WV570,WVD570-2 (WVD572),WV900 and WVD900-2 (WVD902) Wet and Dry Vacuum Cleaner Range
S

pares for Numatic and Henry Vacuum Cleaners:




Cables, Castors, Filters, Handles, Motors, Switches etc

.

Henry, Hetty, Henry Extra, Henry Micro Vacuum Cleaner Spares
Numatic Vacuum Cleaner Spares for all models NRV, NVQ, NDS, NDD, 200, 370, 470, 570, 750 and 900 series etc.
George Carpet Cleaner and Numatic CT470 motors, pumps,castors etc
Numatic CT/CTD 570 and 900 Carpet Cleaner series spares

We supply HEPA-FLO Disposable Bags for all Henrys, Hetty, Harry, George, Charles, James and all Numatic 200, 300, 400, 500 and 900 series vacuum cleaners which can be found on the models vacuum cleaner spares pages