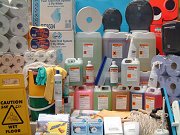 We are ideally located at our factory in Birmingham, West Midlands, England to provide a 24/48 hour delivery service to anywhere in the UK mainland and also a 3-5 day delivery service to Ireland, Channel Isles, The Orkneys, Shetland Isles and anywhere in Europe for all your cleaning products, car valeting, janitorial supplies, vacuum cleaners, carpet cleaners, floor polishers, mopping systems, cleaning and laundry trolleys, scrubbers/driers, sweepers and pressure washers. Go to home page for further information.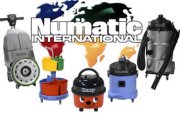 UK and European Authorised Distributors
We are main UK and Eastern European distributors of Numatic Vacuum Cleaners, Floorcare Products, Laundry and Housekeeping Service Trolleys. We stock a wide range of spares for Henry Vacuum Cleaners, Numatic Commercial and Industrial Vacuum Cleaners, Floor Polishers, Twintec Scrubber Driers and trolleys. We are also distributors for Brightwell, Clean Air Respirators, Contico, HQ Products, Salmon, Safir and Sekur.
"Chemiclean" is a name that you can trust for Quality and Service!!!
We stock an extensive range of cleaning products, materials and janitorial equipment for every purpose from general cleaning to specialised industrial and commercial cleaning applications. We have over 30 years experience of the cleaning industry, together with strict quality control over our own label products. We ensure our products are manufactured to the highest quality and our customer's orders are delivered promptly, through our fast distribution system.
Our customers in the UK and Europe
Our customer portfolio, includes some of the most well-known National Companies and High Street Brand Names and we serve the following commercial organisations with general and specialist cleaning products - Building and Plant Hire industry, Bus and Coach Companies, Car Valeters, Food and Catering, Electrical, Hotels, Jewellery, Nursing Homes, Restaurants, Schools, Sports and Leisure Centres, Engineering and Transport Industries.
Health & Safety
We are members of the British Institute of Cleaning Science and can provide full Technical Data Sheets and Health & Safety information on all our products to assist our customers with C.O.S.H.H. and other Health & Safety at Work Acts.
Quality and Service with a Smile!!!


SHIPPING: We offer a free 24/48 hour delivery service (subject to stock availability) on all goods over the value of £35.00 excluding VAT. This is not a guaranteed service, but every order that is received before 2.30pm on any working day (Monday to Friday) is dispatched by overnight carrier, who will endeavour to deliver the next working day Monday to Friday between 9am and 5 pm. Any delay in shipping your order, we will notify you by email or telephone as soon as possible.
Chemiclean Products PO Box 2487, Hockley, Birmingham, United Kingdom. Telephone: +44 (0)121-523 8833 & +44 (0)121-523 8844 Fax: +44 (0)121-554 1137

Registered Office: Chemiclean Products Limited and Chemiclean Europa PO Box 2487, Hockley, Birmingham, B18 5JN, United Kingdom. VAT No. GB 313722684
© Chemiclean Products including registered names "Chemiclean", "Mr. Chemiclean" and "Chemiclean Europa" All Rights Reserved.