Share Page:




Other Models

Hetty

Henry
Extra

Henry
Micro
Product Range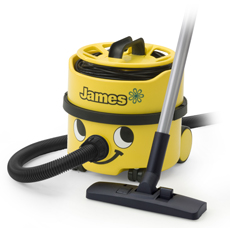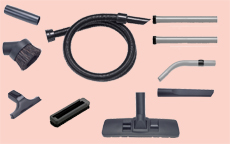 The New Generation of Vacuum Cleaners with energy saving technology has made the New James more efficient in the use of electricity. James still has same personality. Also a very clever design based on simplicity, coupled with superb power and performance.
The "on" switch is my master control, it's bright red so you can't miss it, but once used you will be impressed by it's performance. The unique caddy top is brilliant for somewhere for your cable, the tools, a duster and even some polish.
Big capacity, four wheel stability, giant filters coupled with two stage Microflo dust bags give you the very best of all worlds, quick and efficient to use, simple to empty.
Specifications:
"James" comes complete with a full set of Tools, Model No. JVP-180A (AutoSave)
620 watt, 230/240 volt energy saving motor
Dimensions 340 x 340 x 340 mm

Capacity 8 litres,

Weight 5.2 kgs
2 year warranty excluding tools
24/48 hour free delivery anywhere in the UK mainland
Chemiclean's Price £85.00 + VAT
plus FREE HEPA-FLO Disposable Bags

Telephone: 0121-523 8833

or 0121-523 8844

Email: sales@chemiclean.co.uk


We can provide credit accounts for Limited Companies on receipt of a credit application form or a company letter heading with registration number. Simply place you order using the Nett 30 Day Account option above and tick box for new account. New accounts can be opened within one working day. Schools, College, Health Authority, Local or Central Government Departments we will automatically open an account on receipt of the first order, simply place you order using the Nett 30 day Account option.
Quality and Service with a Smile!!!